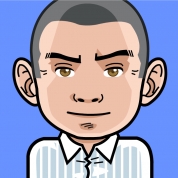 Andy first ventured into the world of podcasting when after enjoying Season 1 of Buffy Between the Lines he got involved as a member of the FX crew during Season 2. This involvement has continued and he now works as a member of the FX crew for Between the Lines Studios and has also had the occasional acting role.
This led Andy into becoming the Assistant Producer for Upside Down and Halfway to Happyland which is where he got to know Suzi.
In 2009 Andy also got involved with the Airship Diaries steampunk audio drama, where as well as basic editing, he appeared in Episode 5 as Doctor Richard Nigel St John.
In mid 2009 Andy also embarked on a plan to watch all of Jericho as it re-aired and then journal about his thoughts straight after each episode. (Which turned into a lot more work than he expected.) He has recorded some of his comments and they have aired on Future Traditions.
Andy is a member of the The Signal crew, where as well as being one of the audio editors, he also carries out voice work, and other activities.
Finally he created, produces and hosts the Being Human Cast podcast.