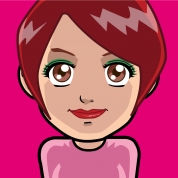 Hi I'm Suzi (sometimes called Suzanne on Buffy and Angel Between the Lines), Aside from the Being Human Cast I help pull sound clips from T.V. episodes on the Happyland podcast. When not podcasting, I teach Science.
I also help do SFX for BBtLS and ABtLS, do some voicework for BTL, read for Strangely Literal, one of the Co-Hosts for Future Traditions, and I host another podcast called Nekidspike.com
I listen to BBtLS, Joss'd, Scott Sigler, A&E Ireland, Ask a Ninja, Big Love, Bones, Hypersensitive, several NASA ones, Nick Brendon's Audioblog, Sofadog's Podcast, Squint Squad, The Guild, The Week in Whedon.