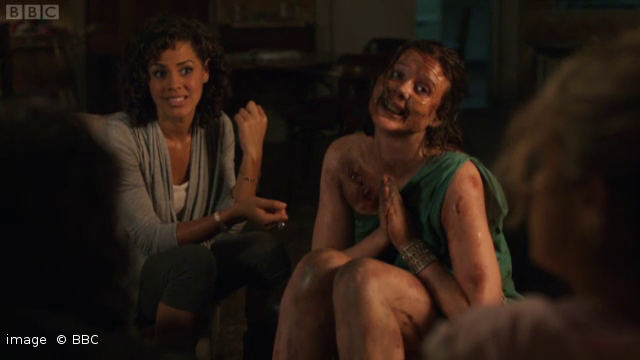 Okay, I admit it's been a while… However for your listening enjoyment here's our review on the third episode of the third season, it was recorded a while ago, in fact before season four aired so don't expect any great revelations 🙂
I'm joined again by my good friend Kari.
Episode three is all about Zombies, and if you're a fan of Zombies I encourage you to check out Z*Con
Z*Con is about 14 year old Matt Moore, and his three friends, who attend a local comic convention to get interviews for their podcast but end up stuck in the middle of a Zombie Outbreak at the con. Using social media, and their wits, to report on what's going on inside the four walls of the con while dodging all kinds of cosplay zombies.
Z*Con is the second film being produced by Big Damn Films. Much like their first film, Browncoats: Redemption, 100% of the total Net Proceeds from the film will be donated to a handful of charities.
Guest: Kari
Discussion: Season 3 Episode 3
Promo: The Signal
Podcast: Play in new window | Download (Duration: 44:14 — 40.5MB) | Embed
Subscribe: Apple Podcasts | RSS